The Pixel 6: Everything You Need To Know About Google's Latest Phone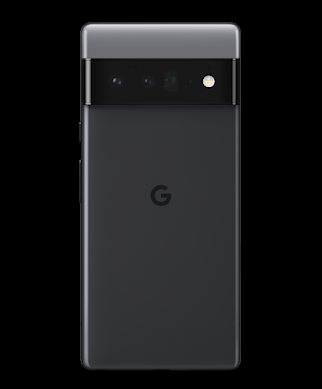 Since 1998, Google, a major tech company, has made a search engine, cloud storage, an emailing service, and much more. Their brand, Pixel, has laptops, tablets and some other accessories and since 2016, has included smartphones. Google revealed their latest model in their Pixel series during the Pixel Fall Launch event on October 19th of this year: the Pixel 6.
The new Pixel, available in 2 versions, Pixel 6 and 6 Pro introduced some major new features. Google has made their first custom processor in partnership with Samsung for the phone rather than using the Snapdragon processors from Qualcomm. The chip comes with a built-in Artificial Intelligence (AI) unit and Google claims the new processor provides 80% faster performance than the Pixel 5.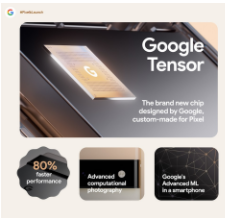 A sleek new visor block for the camera has been added. Camera features include the ability to unblur movement, provide more natural skin tones in an image for people of all colors, and the use of AI to remove elements you might not want in your image.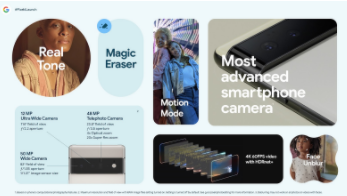 Google usually has their fingerprint sensor on the back of the phone, but this year they moved it under the screen. Now you can unlock the phone by tapping on the screen. 
The new Pixel does, however, have drawbacks. Charging is known to be slow. The difference in refresh rates between the two options is quite large. Design choices such as the bigger screen and camera visor have received mixed reviews from different sources. The fingerprint sensor can be very slow. Then of course, there's the price range. The Pixel 6 starts at $599 and the Pixel 6 Pro comes in at $899; a $300 difference between the two models. These can no doubt affect a customer's choice on buying the phone.
What's Next for Pixel
Google has already revealed their Pixel 6a, a smaller, lighter, and cheaper version of the Pixel 6. It is rumored that Google will be making their first foldable phone similar to  the Samsung Galaxy Z Fold3 called the Pixel Fold. To add to their flagship brand, there are some notions that Google might make a smartwatch. If one thing is for sure, after 8 years, the Pixel brand is really starting to expand.