Yes, We Cayenne: Mexican Hot Cocoa Cupcakes
Hello There!
Spice girl here! This is the debut of a new column, Spicing Things Up! In this column, we'll make some tasty food and learn about new spices. I'll share my food tips & tricks along the way, as well! So without further ado, let's get baking!
During the snow day, I was feeling in the mood for some chocolate cupcakes. However, I wanted a bit of a twist! Mexican hot chocolate is a spicy form of hot chocolate. Traditionally, this drink is made with cinnamon, nutmeg and cayenne pepper. I used only the cayenne pepper in this recipe, our Spice of the Week!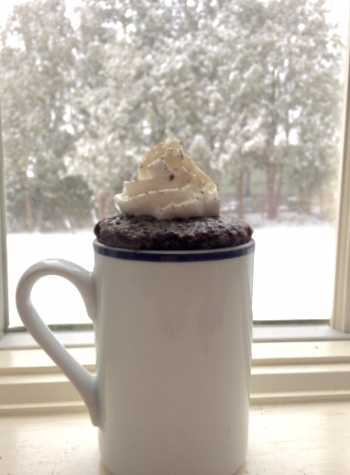 Cayenne Pepper
Cayenne pepper is a spice that is very common- and very spicy! It is made from grinding up red peppers, which are often found in South America. It should be used sparingly, as it really packs a punch! Cayenne peppers come from the large family ofpeppers, the Capiscum Annuum family. Cayenne pepper is often used with meat, fruit, eggs, cheese – and also chocolate!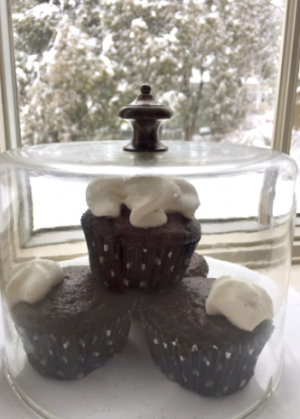 Mexican Hot Chocolate Cupcakes
This is a perfect treat for a cold day! These deceptively spicy cupcakes are sure to be a crowd pleaser. To make this recipe I used a regular chocolatecake recipe (I adapted Rosanna Pansino's Rich Chocolate Cake recipe), omitted the cinnamon and added in my cayenne pepper. To fit with the hot chocolate theme, I also added on some whipped cream and topped it off with cayenne Pepper. I've attached my recipe below!
Well, that's all I have for today! Make sure to check in every Monday for new recipes and new spices!
                                                                  Until next time, 
                                                                   Spice Girl
Recipe
Makes: 24 cupcakes
Prep time: 15 minutes
Cook time: 20 minutes
Difficulty: Easy
Ingredients:
-½ teaspoon Cayenne Pepper (or to taste)
-1 ⅓ cups all-purpose flour
-⅔ cup cocoa powder
-1 ½ teaspoons baking soda
-1 teaspoon baking powder
-½ teaspoon salt
-1 ⅓ granulated sugar
-⅔ cup firmly packed brown sugar (light or dark, depends on preference)
-4 large eggs
-⅓ cup water
-2 teaspoons vanilla extract
-1 cup yogurt
-¼ cup vegetable oil (we used avocado)
Preheat the oven to 325 degrees Fahrenheit and place cupcake wrappers in a cupcake tray

Whisk together your dry ingredients – flour, cocoa powder, baking powder, baking soda, salt, and cayenne pepper. You can adjust the amount of pepper you like, it's all preference. My sister Z says it's too spicy, I think it's perfect, you can choose!

In a separate bowl, whisk together your wet ingredients – both sugars, eggs, water, vanilla, oil, and yogurt (we prefer the yogurt over sour cream. We use it more often because we always have it on hand, and even unsweetened yogurt has a bit of a sweeter taste than sour cream) 

Make a well and pour in the wet ingredients. Tip: A well is when you have an indent in your dry ingredients so it's easier to mix in the wet ingredients. You can use your hands to just create a hole, or use a cup or a bowl to make a rounder hole! 

Mix together well. Make sure you don't have lumps, but also that you don't overmix. We don't want to kill all the bubbles!

Pour the batter into the cupcake liners. Bake for 20 to 25 minutes, or until the center of the cakes come out clean. We stick toothpicks in the center to see what it looks like.

Cool for 15 minutes. Then you can top with whipped cream and more cayenne pepper! Cooling just ensures that your whipped cream doesn't fall right off the top. It happened to me. Twice.

Enjoy!