'Genuine' Interest in Helping Educate Young Tanzanians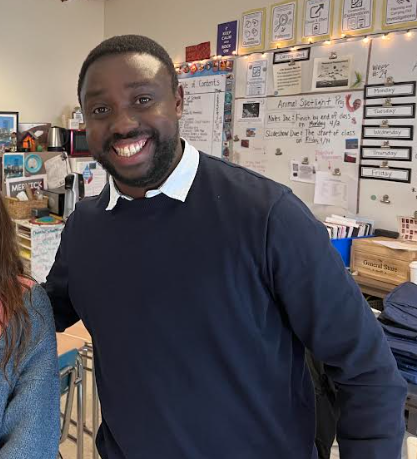 Across the world, access to quality education is a significant problem. For millions of children, the idea of attending school is simply unattainable. Whether the reasons are a lack of nearby schoolhouses, a need to support their families, war, or simply not enough money to attend, there are numerous insurmountable barriers which stand in the way of education. Inspired by this problem and a desire to help, Genuine Mawsha decided to step in. In 2016, he founded the Roof of Africa school in Tanzania in an effort to educate some of Tanzania's 5 million children who are currently out of school. However, to fully appreciate his motivations, we must also appreciate his struggle. 
Genuine Mwasha was born into a landscape of hardship. He began life on the slopes of Mount Kilimanjaro, in a village so small it doesn't appear on most maps. Aside from poverty and lack of access to education, violence plagued Genuine from a young age. Even before he was born, his mother was beaten in an attempt to force her to miscarry. At the age of two, his own half brothers attempted to kill him in order to secure all of his father's inheritance, shooting their father in the process. Genuine's father, who survived the attack, was terrified at the thought of seeing his son dead. Consumed by this fear he decided the best decision was to leave Genuine in the hands of the universe, to "let God take him". He took him into the mountains, said a prayer, and left. Genuine, at an age when most of us are just barely learning to form sentences, was off into the world alone. As Genuine said, "I started my life without my parents, without anybody." For the next few years, he was taken care of by many different people. Eventually, he found his way to a village and met an old man who he helped out in exchange for basic care. When he was eight, he was able to enroll in formal education for the first time. Genuine loved school passionately and had a burning desire to learn. Unfortunately he was later forced to leave school. Throughout the rest of his youth, Genuine bounced in and out of schooling. His life lacked safety and stability, and he tried to kill himself multiple times. In an Interview with the Insider, Genuine shared the story of how his suicide attempt was interrupted by a stranger. "After almost succeeding in ending it all, a man rescued me. He said 'come to my house and eat,'" Genuine said.  Even after he protested the man insisted he come with him. He saved Genuines life. For the time which followed, he relied on a combination of his own determination and the kindness of strangers. Despite all the suffering, Genuine eventually found a family and was able to pursue his education in Scotland, where he met his wife and is now raising his children. 
At the school, they teach students to read, write and do math, just like any other school. They also work to make sure every child knows they are loved. This means helping parents as well. The school works to help parents show their affection and parent in a gentle yet effective way. The Roof of Africa currently has 94 students and a grade is added each year. The school survives on volunteer work and donations, which is why its connection to OMS is so important. Mr. Zierk, a retired APS teacher, met Mwasha on a train in 2019, and became invested in his work. In the past few years, Mr. Zierk's students have worked together to raise funds for the students as well as sending holiday cards. This year, the Sun LC raised hundreds of dollars for the school. That particular fundraiser is over, but it doesn't mean you can't help out. You can make donations here. Families may also elect to sponsor a child, meaning paying for them to attend the school as well as their needs such as clothing and food. Considering the school is run entirely on donations, every penny counts and even small amounts of money can make a difference. 
Genuine Mwasha's story is not exclusively one of pain. Though his life has been fraught with misfortune, what he has done and the impact he has made on the lives of these children is nothing short of a triumph. Genuine is now able to be exactly what he needed, a stable figure ensuring safety and education to those often overlooked. The Roof of Africa School is a beacon of hope for those children and humanity as a whole and the Ottoson community is proud to be able to help support it.