Spotlight on Playtime: A Closer Look At An Arlington Fixture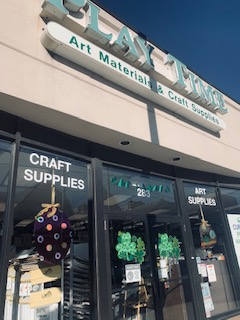 For as long as many Arlingtonians can remember, Playtime has been an Arlington Center fixture. Founded in 1945 after World War II, the craft shop has remained in business throughout the pandemic and will celebrate its 76th anniversary this year. 
Carolyn Levosky is the owner of Playtime. She stepped up to run the shop after her father, the store's founder, retired. Playtime sells a variety of craft and party supplies, including paints, beads, fabrics, art kits, and piñatas. And although the shop sells goods for adults and professional artists, they also have a substantial selection of children's materials. As a craft-lover and vendor, it delights Levosky when customers show her art that they have created with her products. "It's always a surprise because we sell the parts, but like baking a cake, if I sell you flour and sugar you don't know what the person [will do] with it," she remarked to the Insider. "[The customers will] come back and show us beautiful stuff…[the projects are] always eye-opening."
Perhaps one of the most all-encompassing trials that Playtime has faced is the COVID-19 pandemic, which took a toll on many local businesses. In March of 2020, Playtime closed as a safety precaution against the COVID virus. When the shop reopened nine weeks later, new routines had been established within the store to slow the spread of COVID-19, including a new curbside pickup option. Fortunately for Playtime, business recovered after a decrease at the beginning of quarantine, although Levosky noted that customers are more "in and out," preferring to buy their goods quickly and leave. Because of the current climate, according to Levosky, people are more eager to adopt new creative hobbies; something that Playtime, an art store, can help with. "We saw a lot of different interests and deepening interests," she said when asked how her customer base changed over the course of the pandemic. "All the things that we carry are the things that people need during the pandemic because they were home, they wanted something to do, they wanted to be creative, they had a lot of time, they weren't going out, they weren't mixing with other people."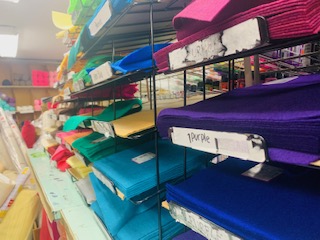 In recent years, online shopping has become increasingly popular, as consumers gravitate towards the ease of buying from home. This shift in purchasing methods has decreased the revenue of many in-person shops including Playtime. "[Online shopping venues have] divided some of the sales because people have more places to shop. You might say you have the whole world […] to shop," said Ms. Levosky, acknowledging the effect that online marketplaces have had on her business. Still, she says, it can be inspirational for people to shop in person and imagine what different materials could be used for. Not to mention the fact that it is impossible to directly look at and touch products before you purchase them when shopping online. 
Despite tribulations such as the COVID-19 pandemic and the rise of online shopping, Playtime continues to attract a loyal customer base and foster a sense of community within their shop. Many Playtime customers have been patrons since they were young and now bring their own children and grandchildren to shop. Former teenage employees making up Playtime's "alumni association" often visit as adults as well. "I cannot tell you how many people have come over to us and said 'we're so glad you're still here,'" says Levosky. "And I keep saying to them, I'm glad you're here because it's sort of a two-way thing- we want to see them and they want to see us." Ms. Levosky acknowledges that it is hard to keep up with the ever-changing trends and interests of each generation. Still, she wants to be responsive to people's desires and provide them with a satisfactory shopping experience. "When I can satisfy somebody, or a need, or help them, or they look happy when they walk out, that sort of makes my day every day."