The Ottoson Music Scene: More Than Meets The Ear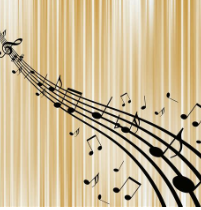 Music is in the air–and at Ottoson! With the school year coming to an end, many music groups are doing their final performances. Because of the COVID-19 pandemic, these clubs and programs are rebuilding after being shut down or moved online. 
On June 1st, the Ottoson choruses had their final concert in the 2021-2022 school year. Some of the groups who performed the 7th and 8th-grade in-school and the four out-of-school choirs. These include Singing Bros, Bel Suono, Harmonics, and Dynamics. In addition, the Gibbs and the high school's choirs will also perform. Not only were there singers and musicians, but there were also new experiences for the students going to new schools. The sixth graders got the opportunity to experience the middle school singing groups, and the eighth graders got to know the chorus at Arlington High School. 
Ottoson's orchestra and the band also had their final concerts on May 26th. For the hundredth year of Ottoson, the orchestra chose to perform pieces by composers from this area. One of the pieces, Sambasaurus, was written by Mimi Rabson who grew up around Arlington. The other piece, Psalm And Fugue, was composed by Alan Hovhaness (a former AHS student). Due to the pandemic, the concert was split into two parts-starting with the orchestra and closing with the band. It was an evening full of beautiful music and dedicated musicians. The Chamber Orchestra and Jazz Band also performed.
The conductors of these talented groups include Mr. Smith (Singing Bros, Dynamics, 7th Grade chorus), Ms. Wei (Orchestra, Chamber Orchestra), Ms. Dimetreo (Band, Jazz Band), and Ms. Smith (Bel Suono, Harmonics, 8th Grade chorus).
On top of the concerts, some of Ottoson's music groups will be attending and performing at the Great East Festival in June. The Great East Festival is a competition where groups perform for a panel of judges and get awards based on how well the group did. The Ottoson school has received many gold and platinum awards in prior years. The medals are awarded based on the total number of points a group receives. There are point thresholds that indicate either bronze, silver, gold, or platinum. Unfortunately, the Great East Festival is not open to the public, but it will end in a celebratory trip to Canobie Lake Park for all students. 
These groups are ending the school year off with hard work, dedication, and live music.