Arlington Animal Clinic: Consistently Providing Healthcare for Pets of All Kinds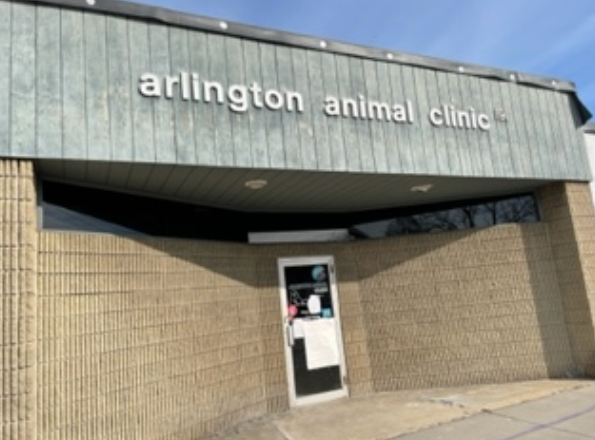 The Arlington Animal Clinic, a place where all pets can receive top-tier veterinary care, has been a staple for pet owners in Arlington since 1975. Located in East Arlington, this well equipped facility serves pets of all kinds. This warm and welcoming environment has top of the line equipment, including an x-ray laboratory as well as surgical and dental suites. Their team of 30 is dedicated to providing every pet with the care and attention they need to lead a happy and healthy life. 
According to the Arlington Animal Clinic website, this clinic takes the health and safety of everyone seriously. In terms of COVID-19, the clinic has expanded to curbside drop-off and check-out, hoping to make clients more comfortable. Every step of this process is laid out on the website in a clear and concise way.
In addition to the extensive measures to protect pets and humans, the veterinarians here offer many services. One of the things they provide is general check-ups and wellness appointments. During these wellness appointments, owners are given lab results to better understand what their pet needs. To add, the clinic also offers dental and surgical care. With the use of X-Rays and other procedures, these vets are ready to combat every pet's medical needs. In addition to the typical pets, such as cats and dogs, the Arlington Animal Clinic works with many other species. For example, the skilled vets can provide care to small mammals and reptiles.
On the Arlington Animal Clinic website, many resources regarding the care of animals are readily available. Some resources include a blog and an online store for easy access. The Arlington Animal Clinic is a great place with top-notch care for a wide variety of pets, no matter the circumstance.