Books vs. Ebooks, and Bookstores in the Crossfire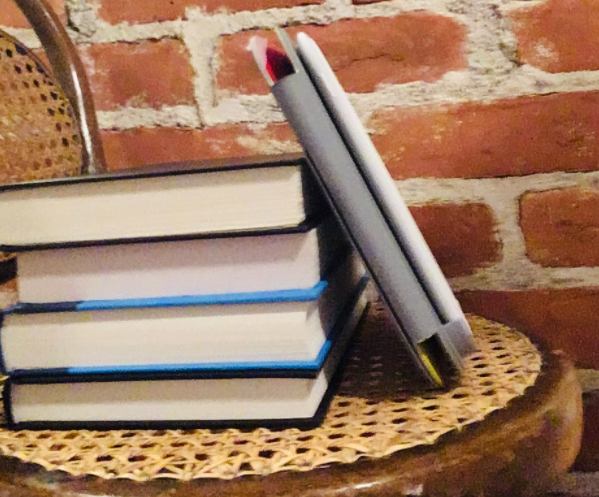 Ebooks have more features than ever before, but books are a unique experience. Bookstores are doing better than ever- even during the pandemic, and books still sell better.
The great thing about Ebooks is that you can store hundreds of stories, poems, and other literature on a small device about the size of your hand. What's even greater is that books are significantly cheaper. A hardcover book that costs 20 dollars costs less than half that on a Kindle, an average of about five dollars. Not only are Ebooks convenient, they are also customizable. You can make a font bigger, or smaller if needed. They even have an option for dyslexic readers.
But, with all these great features there are a few drawbacks. Being electronic, Ebooks need to be charged regularly, with a battery lasting about 2-4 weeks. Having a screen means that it's harder to read in sunlight, and can also cause eye strain and retention. It's also just not a book, it's hard to flip through and you can't really loan something you've been reading to someone. 
Books on the other hand, are easy to read and convenient. You can easily flip through it to find a page or lend it to a friend. And, most importantly, they smell really nice.
Of course books have their shortcomings as well. They're more expensive, usually between 15 and 20 dollars, but they can go up to 25 or even 30 dollars. Books are also a lot harsher on the environment, as paper comes from trees. Books also lack all of the interesting and helpful features that an Ebook has, like a built-in dictionary and book recommendations.
Now, while Ebooks definitely have more capabilities, statistically books are the better seller. According to surveys from the Pew Research Center, and statistica.com, out of the 329.5 million people in the U.S.A, 72% of adults have read some form of book in the last year. More specifically 37% of US adults say they read only print books, 7% of readers read only Ebooks, and 28% say they read both. Books clearly aren't leaving anytime soon.
Bookstores too, are only doing better. While COVID-19 has had a big impact on them, surprisingly, they couldn't be selling more books! With everyone home during lockdown, working and schooling from home, people have turned to books to pass the time. In fact, there are almost double the number of independent bookstores this year than last year. So have no fear, bookstores and books are here to stay.