Spicy and Icy: Pumpkin Spice Ice Cream
Hi Again!
I've officially given up thinking of creative ways to say hello. 
This week is sweet again because I have a very exciting longer project with my savory dish for next week! In the meantime, the weather is certainly heating up. I figured it was time to make a frozen treat. This week: pumpkin spice ice cream, because I can never let go of my fall spices, even in the summer. Stay tuned for that! Then for our last week: the vegan recipe which I promised way back when. 
Pumpkin Spice
So obviously, pumpkin spice is a spice blend. Maybe not so obviously, nowhere in the spice blend is there pumpkin. *Gasp!* Last week it was coffee cake and this week it's pumpkin spice. What am I to do? Well pumpkin spice has my favorite spice, cinnamon, in it (which seems to just keep making an appearance here), nutmeg, ginger, and cloves, all of which we've used before! Very exciting! If you don't happen to have a jar of it on hand, I found a recipe on Allrecipes by Jacquie which has 1 teaspoon of cinnamon, ¼ a teaspoon of nutmeg, ¼ a teaspoon of ground ginger, and ⅛ a teaspoon of cloves.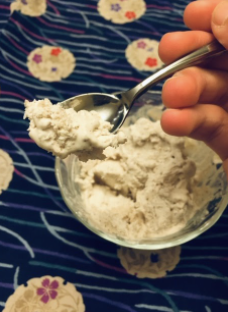 Pumpkin Spice Ice Cream
This simple recipe takes you about 10 minutes to make, and then you leave it in the freezer until you wish to enjoy it! How easy is that? It is ridiculously creamy and has a late-August feeling, where it's still hot but you can feel autumn coming. I'm not going to be here in August, so might as well do it now. See the recipe below!
See you very soon, 
Spice Girl
Recipe
Makes: 4 Servings
Prep Time: 10 minutes
Cook Time: None
Freeze Time: Until you wish to enjoy it, but ideal time is between 3 
and 5 hours, so that it's solid but does not freeze into a solid block. Optional: You can churn the ice cream every hour to prevent a square ice cream from forming.
Difficulty: Easy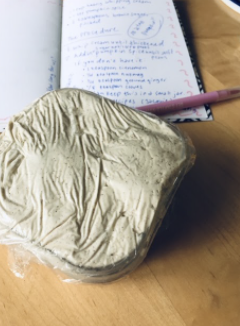 Ingredients
-1 cup heavy whipping cream (for less milkfat, ¾ cream, and ¼ milk)
-1 teaspoon pumpkin spice
-1 tablespoon brown sugar, packed.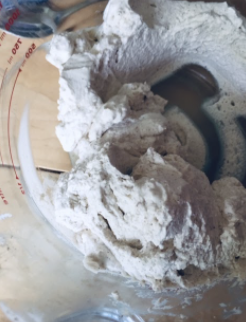 Using a hand mixer, whip the cream until thickened.

Add in your sugar, and whip until soft peaks are present.

Add in your pumpkin spice and whip until stiff peaks form.

Cover with plastic wrap and freeze for 3-5 hours

Enjoy!