New APS Reading App: A Student-Friendly Guide to Sora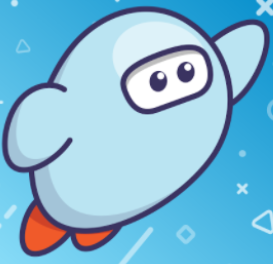 Over the past few months, an increasing number of students have been using school-approved learning apps such as Clever to get work completed for some of their classes. Now, a new app called Sora has come to Clever as an additional resource for students. Arlington Public Schools recently acquired the app Sora in hopes of providing a new reading resource for those who might not have access to books at home, and to enrich students in the classroom. This decision was discussed prior to the pandemic when schools had to shut down. All the same, it made the need more prevalent, explained Ottoson librarian Ms. Moisand. At the time this decision was being discussed, Sora was actually just in the works. However, the application was completed recently, and soon after the school decided to acquire it as a resource.
Sora is an educational reading app run by Overdrive, the same company that runs the popular reading app Libby. For this reason, Sora may feel familiar to students who already use Libby, which has many similar features. With Sora, students can borrow and read books, note and highlight information in books, check their reading statistics, and earn achievements, among other features. Sora not only has hundreds of ebooks to choose from, their collection also includes some audiobooks. 
When asked how school administration plans to use Sora,Ms. Moisand highlighted the app's  efficiency, stating that "it creates more resources and novels," and "it's faster to read for independent reading." She also noted it's very versatile in terms of location, so you can read from almost anywhere on different devices, and it is less expensive than purchasing ebooks. An additional perk of Sora is that in-person trips to the library to return your books are unnecessary. On Sora, if you do forget to return your book, the app will return your book automatically.  
For students looking to access Sora, one must first log into Clever. When scrolling down on the Clever home page, students will  find a section titled "Sora." Below the app name is the app icon for Sora along with a guide on how students can use the app. By clicking on the app icon it sends you to the Sora homepage where students can select their school from a drop-down menu. The drop-down box has two options: teacher or student. Students should select the "students" category and click the green button labeled "Sign in Using Students." After this, students can log in using their Spyponders account. 
Once logged in, the homepage appears onscreen. Here, students can browse books by their preference by clicking the button in the top left corner, clicking on collections in the top right corner, or browsing by subject. Once a student has chosen a book to read, they can view its synopsis and are provided with three options. They can borrow the book, read a sample of it, or add it to their list by clicking on the three buttons below that book.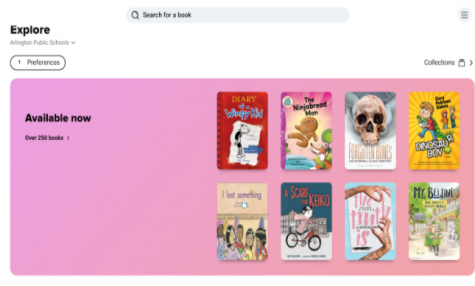 There are four buttons on the bottom row that say "home," "explore," "shelf," and "me." The "home" tab gives an overview of any reading assignments you might have, your book loans, words you've recently defined, and recent notes you've taken or highlighted. On the "explore" page you can browse different books and audiobooks, or refine content by subject or your preferences. In the "shelf" tab you are able to see your book loans, holds, lists, and your book history. This is also where, if you have a book checked out, you can open it, return it, renew it, mark it as read, or add it to one of your lists. Another way you can open a book is by tapping on the circular disk with the book's cover at the bottom of your screen. Lastly, in the "me" tab you can check your reading statistics and achievements. You can also change your nickname. There are  many additional features that can help students, according to Ms. Moisand. Some of these features include adding libraries, dyslexic font, high-contrast view, holding books, and download settings which can all be toggled if you click on the three lines at the top of the home screen and scroll down to general settings.
Sora is a valuable resource that can help many students, whether that's by finding the right book for a project, discovering a great audiobook to read, or simply finding a great book to read and recommend to friends. There is much more to discover on Sora, therefore, as Ms. Moisand noted, it's important to "Explore, explore, and explore." For more information you can click on the two links below or contact Ms. Moisand, the Ottoson school librarian.