Ottoson Eighth Graders Petition to Keep Ninth Grade Honors Classes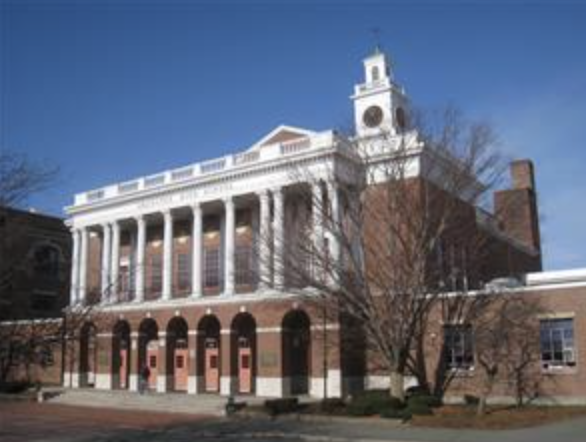 During the February 11th Arlington Public School Committee meeting, committee members discussed removing honors options for ninth-grade social studies, English, and science classes at Arlington High School (AHS). Although under this proposed system it is still possible for students to obtain honors credit through extra work, students from both levels will be taught together as one heterogeneous class. Currently, ninth graders have been taking heterogeneous classes to accommodate COVID-19 restrictions and scheduling difficulties. That said, until recently, combined classes were not seen as a long-term option. If the vote to replace honors classrooms with heterogeneous social studies, English, and science classrooms passes, AHS freshmen from next year onwards will not be offered separate honors courses.  
Eila S. and Talia A. are eighth-graders at Ottoson. They, like many other OMS students, don't believe that core classes should be heterogeneous. Starting yesterday night, the two students circulated a petition that asked APS committee members to vote against the heterogeneous learning change. Eila and Talia publicized the petition, accumulating 70 student signatures within a day of the document's creation. "We feel that withdrawing this opportunity [of separate honors classes], for us and other students, to engage in a more advanced, faster-paced curriculum, can potentially be detrimental towards our schooling," stated the petition. "When we are surrounded by students of similar learning strengths and paces, we are able to academically flourish by engaging, asking questions, and receiving the curriculum in a manner that suits us." The petition has been shared with school committee members, Superintendent Bodie, and Matthew Janger, Arlington High School's principal. 
"I believe it should be the students, because that is who [the change] is going to be affecting,"  said Eila when the Insider asked her who should have the most say in the removal of honors classes. She also emphasized the importance of teacher opinion, all the while maintaining that input should "mainly come from the students." Samantha R., another eighth-grader at OMS, agrees with Eila that student and teacher voices are invaluable to the heterogeneous class discussion. Samantha herself was planning on taking honors classes next year and is disappointed to hear of the potential course changes. She was looking forward to interacting with other students who have the same academic interests as she does. Despite the honors credit work that would be offered in place of a full honors course, in Samantha's opinion, it isn't feel the same. "There's also parts of class that aren't necessarily just about the academics," she said. "I think honors students would enjoy working in groups more if they were in class with people who also enjoy that subject and are as committed to the subject [as they are]." 
At the February 11th school committee meeting, many committee members expressed their support for heterogeneous classes. AHS assistant principal William McCarthy cited the already heterogeneous grade twelve English classes as an example of how successful the combined model can be. "It brings a lot of diverse conversations, and it just adds a new flavor and depth to the course which we really enjoy." Meanwhile, several committee members voiced their reservations about making a final decision on the issue before getting significant data from students, teachers, and parents. 
Proponents of heterogeneous classes often argue that separating students by skill level deepens educational divides and leads to inequalities. Still, both Eila and Samantha believe that whatever educational discrepancies AHS may be facing, cutting ninth grade honors classes is not the solution. "There does need to be some change for those people who may be struggling [academically], but I do not think sacrificing the honors classes is the answer to that," remarked Eila to the Insider. 
Samantha pointed out that eliminating honors classes can place undue strain on academically adept students. "Obviously all students can benefit from each other. They can learn from each other, but I also think it's not higher-level students' responsibility to teach their classmates things. I just think it feels like a burden is being placed on higher-level students."
As of the writing of this article, it is still unclear how the student-led petition will affect the outcome of this issue. Wednesday afternoon, a school subcommittee met and discussed the removal of ninth-grade English, science, and social studies honor classes. The subcommittee will soon recommend whether or not to vote on the issue at Thursday's school committee meeting or take more time to gauge public opinion.