Calling All Artists! Poster Contest Submissions Are Due Soon!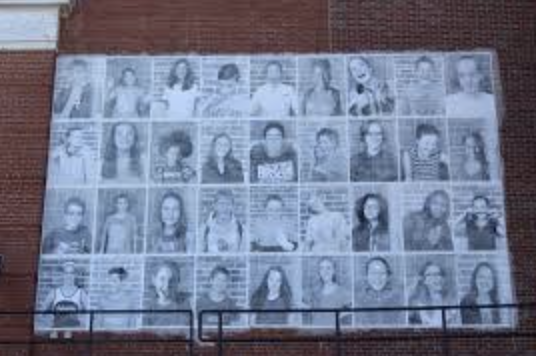 Artists, this is your chance to submit a piece of work to the Ottoson art contest! This year's contest theme is "This is who we are." Students can submit any form of artwork that responds to the theme. The final deadline for all poster submissions is March 12th.
"This year's theme is all about showing who we are as individuals. Teachers know who our students are as students, but we want students to show off what makes them unique," says Kayla McKenna, the 7th-grade art teacher at OMS. The point of the Ottoson art contest is for students to show who they are through art, with the hope that self-expression can bring OMS students and the town of Arlington together to feel like one community. This theme is very powerful and can be represented in many ways, so get creative! This year is the first year that this contest is happening, though it connects to a project that OMS did in 2016, called "Ottoson Inside Out – This is who we are." The "Ottoson Inside-Out" project featured portraits of OMS students that were pasted onto the walls of Ottoson. 
For more information about the Ottoson art contest, visit this website: http://omsthisiswhoweare.weebly.com/. 
Students must submit art by March 12th, 2021.
EDIT 02/10/21 — Submissions are now due by March 12th, one month later than originally reported to accommodate student schedules.