Ottoson Day of Silence to Be Held on April 14th
GLSEN (Gay, Lesbian and Straight Education Network) Day of Silence is a national and global event in which LGBTQ+ students and their allies take a vow of silence. On this day, students pledge to stay silent throughout the school day to protest the discrimination and harassment of LGBTQ+ students.
The Day of Silence was started by a group of students at the University of Virginia, including Maria Pulzetti, in 1996. The group wanted to make a statement that would be felt by all of the students in the college relating to the things that LGBTQ+ students have to go through. Now, GLSEN Day of Silence has an estimated 10,000 institutions participating around the world. This event is student-led and endorsed by GLSEN, a group of teachers who aim to have safe schools for LGBTQ+ students.
This year, the official Day of Silence event will take place on Friday, April 23rd, but because this day is during April vacation, Ottoson's QSA decided to participate earlier on, before the vacation. So, on Wednesday, April 14th, Ottoson's QSA (Queer Straight Alliance) and its allies are going to be participating in the GLSEN Day of Silence. 
Ottoson's Day of Silence is going to be held differently this year compared to previous years. Due to the fact that Wednesday is a remote-learning day, the protest will be held virtually. Anyone who wants to participate will stay silent throughout the entire school day. However, using the Zoom chat is allowed. Additionally, participants are expected to turn off their cameras and change their Zoom profile picture to one of the two pictures featured in this article. These pictures were designed by 7th grader Carly Saunders and 8th grader Alice Zimmer, both members of QSA.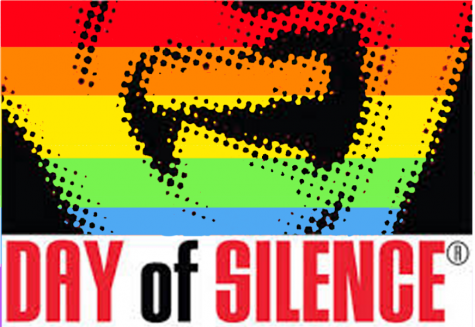 In the afternoon at 1:30 p.m., Ottoson's QSA will have a Break the Silence Zoom meeting, with activist Maria Pulzetti as a guest speaker. Break the Silence is an event that will happen at the end of the school day, when Day of Silence participants will break their vow of silence. Day of Silence can be ended in many different ways, ranging from attending Breaking the Silence rallies, for example, or talking to a friend or family member about LGBTQ+ related issues. Anything in between also works. If a student wants to participate in the QSA's Break the Silence event on Wednesday afternoon, they can email Ms. Siegel ([email protected]) or Ms. Mitchell ([email protected]). 
For any students who wish to show support for LGBTQ+ students around the globe, please participate in this Day of Silence. For more information, check out the links below:
https://www.glsen.org/sites/default/files/2020-04/GLSEN_Zine_DOS_2020.pdf