Local Activist Groups Push For Statehouse Transparency Amendments
The Massachusetts Statehouse: with its golden dome and columns, it seems to echo the political power it holds across the city. However, much of what goes on in this building is not public knowledge. 16 representatives have to call for a voting session to be documented for public reference within a short timeframe. If less than 16 people present at a session motion to record a vote, there is no record of which representatives voted for and against amendments. In addition to this, bills can be debated in specialized groups or committees without the stances and votes of politicians being made public. At times, Massachusetts voters are not able to see how elected officials are representing them because actions in the legislature are kept private. 
Act on Mass is an organization fighting for transparency in the Statehouse. They are asking that three amendments be made to the House rules in order to address the aforementioned transparency issues.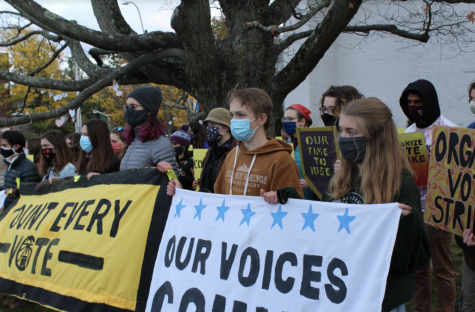 The first proposed amendment focuses on committee votes. Act on Mass requests that the votes of specialized committees be made public, along with the testimony given by lawmakers and others during committee. The proposed amendment also requires that representatives in the committee have at least 24 hours to read bills so that they can make fully informed decisions. There is a way to bypass the proposed 24-hour timeframe with a two-thirds vote in case of an emergency. 
Because the first amendment only applies to votes that are happening in committee, the second proposed amendment guarantees those same time limits regarding bills for votes that take place in the whole house. The amendment mandates a 72 hour period for all representatives to read the final drafts of bills, and gives 24 hours to file amendments before voting. Again, both of these minimum times can be overridden with a two-thirds vote that will also be made public. Act on Mass argues that when a bill is introduced, ample time is needed for constituents to contact their representatives and for all representatives to fully comprehend the bill.

The final amendment addresses the issue of unrecorded votes. Currently, 16 representatives need to call for votes to be recorded in committee in order for it to happen. Otherwise, there is no public record as to which representatives actually support specific bills. Act on Mass asks that the minimum number of representatives required to record a vote be reduced to eight. They believe that this action will increase government transparency. Act on Mass says that Massachusetts has fallen behind other states in matters of transparency, as  27 other states now make votes public on their website. Additionally, Massachusetts has the 10th highest minimum number of in-favor representatives needed to record voting procedures. In Massachusetts, the minimum number of in-favor representatives needed to record a vote is fixed at 10% of the full House.  In contrast, there are other states that base their minimum in-favor vote requirement on the number of representatives present that day.
Currently, 19 of the 160 Massachusetts representatives support at least one of the amendments proposed by Act on Mass, or have voted for them when they were brought up in 2019. Arlington's representative, Sean Garballey, is not one of them.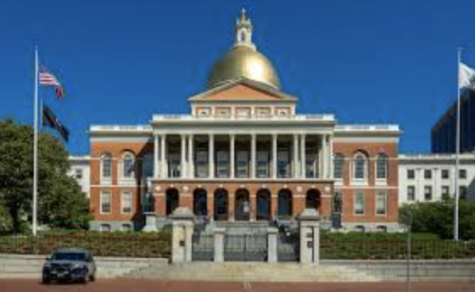 Act on Mass is supported by many progressive organizations including Sunrise Boston, Sierra Club, Boston Democratic Socialists of America, March For Our Lives Massachusetts, and Arlington's own Sunrise hub. Sunrise Arlington has been helping circulate petitions that encourage representatives to support the transparency amendments. 
Most recently, a vote has been scheduled for Wednesday, February 24 surrounding the first transparency amendment. The Massachusetts State Senate has already passed language that makes joint committee votes and testimony public and now it is up to the House whether or not this amendment will pass. These amendments would typically be voted on at the beginning of a legislative session as new House rules. However, due to the pandemic, a state of emergency was declared and the new vote was supposed to be delayed until July. This means it came as a surprise when it was announced that the transparency amendment vote would occur on the 24th rather than this summer. The aforementioned activist groups are using this changed voting date as a chance to reach out to representatives and garner support for the amendments.